TMQ CAR RENTAL / CAR RENTAL MPV MELAKA


We are a company that provides vehicle rental services. Our service coverage throughout Melaka & Kuala Lumpur Area.
Safety and Quality is Our Priority. 
BOOK NOW 
ADDRESS : E-3-2 Pangsapuri Pelangi, Taman Pelangi, 75450, Ayer Keroh, Melaka.
EMAIL : topmarque365@gmail.com
PHONE NUMBER : +6 017 333 5565 (English/Malay)  | +6 013 628 6995 (Chinese)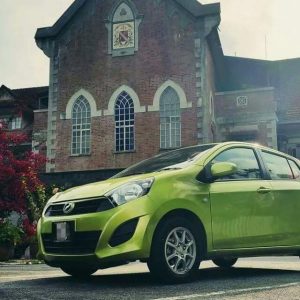 SERVICES PROVIDED
We always make sure our customers are satisfied with the cleanliness of our fleet. We also always make sure the vehicle condition is at the best to ensure the safety of our customers. Our service is the best, give a quick response to customer demand. Most of our vehicle is the latest model.We provide FREE delivery to Melaka Airport & Melaka Central. Also delivery service provided home to home and hotels around Melaka.

OUR VISION
To become the top transport solution in Melaka
To give the best service in town
To become No 1 Choice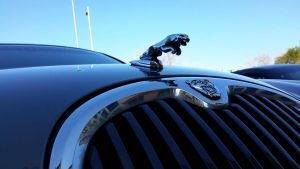 OUR MISSION
We will consistently deliver a quality product, friendly service and great value that make customers confident that TMQ CAR RENTAL is their best choice of car rental.
CALL US NOW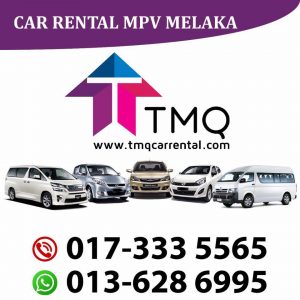 Whether renting a car for your vacation or business purpose, TMQ has a wide range of luxury, sports, and hybrid vehicles available to meet every need a rental car. more. Check out our entire range of TMQ (special range of cars) and reserve your model. Enhance your driving plan with TMQ
ABOUT US
TOP MARQUE CAR RENTAL
(MA0165277-W)
BACKGROUND COMPANY
• Established since 2011
• Have more than 20 units car for rent
• The company is registered under "Koperasi Pengusaha Kereta Sewa Malaysia Berhad"
• Operation in Melaka
TMQ CAR RENTAL  provides a range of cars to fit your personal and corporate vehicle hire purposes. While providing peace of mind to our clients in terms of comfort and drive pleasure, we also guarantee personal attention and customer satisfaction.
We provide delivery to Melaka Famous Town area, any hotels such as Hatten, Estadia, Mahkota Hotel, River Jazz or homestay, Jonker Street, Christ Church Melaka, A Famosa, Taming Sari Tower, Cheng Hoon Teng Temple, Melaka Sultanate Palace Museum, Kampung Kling Mosque, Malacca Zoo, History Ethnography Museum, Hang Tuah's Well. We also serve customer at Melaka Central and Melaka Airport. We mainly cover the area of Bukit Beruang, Ayer Keroh, Batu Berendam, Bukit Katil, Bukit Baru, Bukit Cina, Bukit Rambai.
Choose from our range of Sedan, MPVs and Van. All of our vehicles are reliable and comfortable, guaranteed to bring pleasure to your driving experience.
Our vehicle rental service is flexible, giving you the option to rent on daily, weekly or monthly basis with competitive rates.
The rate you reserve is the rate you pay. TMQ CAR RENTAL promises that the rate on your reservation is the rate you'll be charged.
OUR TARGET VALUE

A commitment to great value for customer.
We provide service at the reasonable price that clearly demonstrates to our customers that they received the best car rental value.
We use new ideas and innovation to enhance service and increase customer satisfaction.
To help customer getting cars for rental from online easy, fast and reliable.
To provide high quality products at attractive prices.
To offer the best customer support system.
To provide a site that is complete with information needed, interesting, useful offers and easy reservation form to all our customers to use.
CALL US NOW 0173335565 0136286995